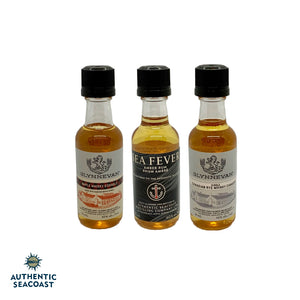 Mini Spirit Bottles: 3 Pack
Start collecting them all! Our 3 mini spirit bottles are now available as a 3 pack! Including our New! GLYNNEVAN Maple Whisky, our outstanding GLYNNEVAN Single and popular SEA FEVER Amber Rum.
These 50mL bottles are perfect for travel. They are also a perfect add-on to a gift, so your friends can taste-test our products!