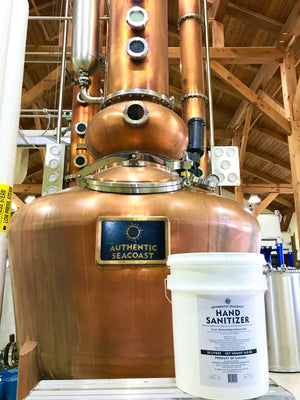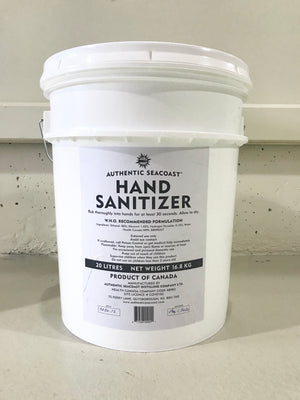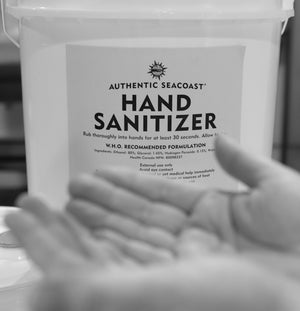 (ASC) Hand Sanitizer Pail (20 Litre)
Authentic Seacoast has mobilized and joined the fight to combat COVID-19 with the introduction of its HAND SANITIZER products made at its distillery in Guysborough, Nova Scotia. Using the W.H.O. recommended formulation, this sanitizer is 80% ethanol, the active ingredient in this fight. 

While additional formats are being sourced, currently available are the following product sizes:
500 ml bottle

 

*available via Canada Post for orders of up to 2 bottles at a time.

11 litre sealed pail

 

*only available for pick up at our store. 
20 litre sealed pail with pouring spout

 

*only available for pick up at our store.
1000 litre tote

 

*contact directly to order/pricing
 *Please note: Shipping is not included. Upon submission of your order, we will contact you directly to confirm shipping logistics and payment. 
This is a highly flammable product, so shipping pails is not safe or possible. We can only ship you up to 2 x 500 ml bottles at a time. Pails and totes only available for pick up.
**Bulk orders welcome. Please contact us at:
Email: info@authenticseacoast.com
or Phone: (902) 533-3904