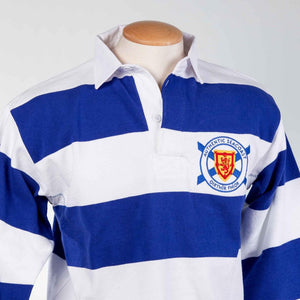 Authentic Seacoast Rugby Shirt - Men's
Show your Celtic pride with the Authentic Seacoast Rugby Shirt. Genuine Barbarian rugby wear, this rugby shirt features a stylized Nova Scotia crest with Authentic Seacoast in English and Gaelic. Made of 8 oz cotton and fashionably cut, this shirt is the perfect celebration of Nova Scotia's Gaelic roots. Embroidered in Nova Scotia.
Free shipping in Canada on Authentic Seacoast clothing orders over $60.