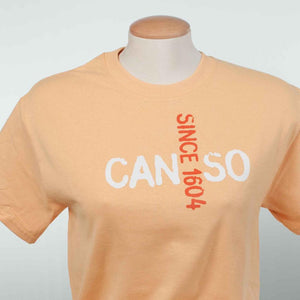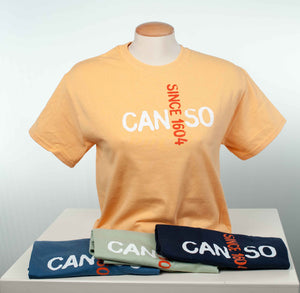 Canso Since 1604 Tee Shirt
Show your Canso pride with the Can-so t-shirt. Continuously settle since 1604, Canso continues to make its mark in Nova Scotia home to the annual Stan Roger's Folk Festival. Made in Canada from 100% cotton and printed in Nova Scotia. Available in orange or kiwi.

Free shipping in Canada on Authentic Seacoast clothing orders over $60.
Sizes small, medium, large, xlarge