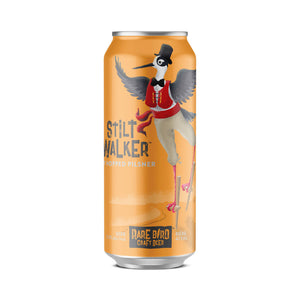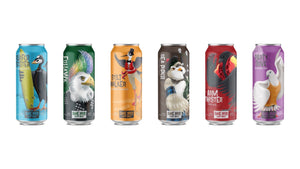 COMING SOON! STILT WALKER (Dry Hopped Pilsner)
Coming soon...
The final addition to our new Rare Bird Craft Beer flock! STILT WALKER, a Dry Hopped Pilsner. 
The Bird

Life is anything but dry, it's a circus! So why not spread your wings and play in the sand? I'm no typical wader. I find delight from the height of my stilts, as I play to the crowds on Nova Scotia shores! Curtain up, let the show begin!
The Beer
This Pilsner is almost as hoppy as a Black-Necked Stilt! Light, well-balanced, and refreshing, this five-grain Pilsner is dry-hopped, with a combo of our home-grown nugget, cascade, and galena hops, making it a truly unique craft beer of rare character.
5.0% alc./vol. | 30 IBU | 12 SRM
Learn more at rarebirdbeer.com