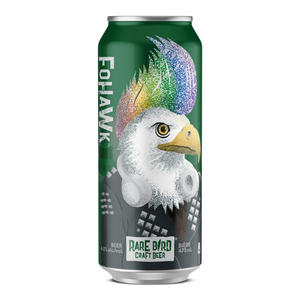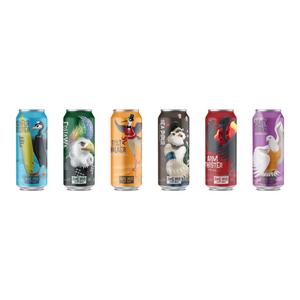 FOHAWK (New England Session Ale): RARE BIRD® Craft Beer
The Beer (New England Session Ale)
4.0% alc./vol, 473ml can
IBU: 38, SRM: 16
For a beer to suit your style, Fohawk rises to the occasion. Crafted for session enjoyment, this well-hopped brew is a refreshing expression of the popular New England Session Ale, with sufficient sparkle to match Halifax on a sunny day.
The Bird (Bald Eagle)
I'm more than meets an Eagle's eye. While known as a national emblem, I'm also a trendsetter. I sport the most colourful flo in the flock. Ladies say my feaux mohawk makes them wanna shake their tail feathers, with rock as my birdsong!
To learn more about our RARE BIRD® flock, visit www.rarebirdbeer.com
Also available at NSLC.
Please note, you must be 19+ yrs. old  to purchase our alcohol products. We ship our alcohol products across Canada, except to Ontario.