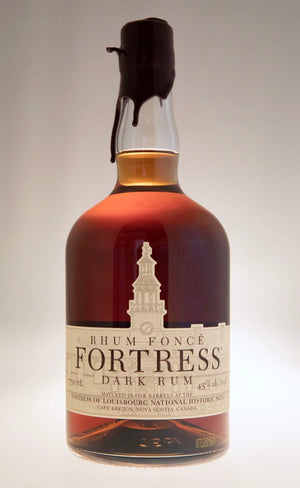 Richly hued FORTRESS® Dark Rum offers complex oak and caramel notes in this expression of our popular FORTRESS® Rum, that builds on the legacy of the New France rum trade.
Matured in oak barrels at the Fortress of Louisbourg National Historic Site, on Cape Breton Island in Nova Scotia.
--
Le rhum foncé FORTRESS® riche en nuances offre des notes complexes de chêne et de caramel dans cette expression de notre rhum populaire FORTRESS® qui s'appuie sur l'héritage du commerce du rhum de la Nouvelle-France.
Mûri en fûts de chêne au Lieu Historique National de la Forteresse-de-Louisbourg Cap-Breton, Nouvelle-Écosse, Canada.
Product Details
750mL glass bottle
45% alc./vol.
Learn More at www.fortressrum.com
Available at the NSLC.