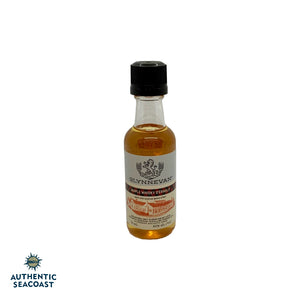 GLYNNEVAN Maple Whisky (50mL)
Our GLYNNEVAN Maple Whisky is now available in travel size! Our 50mL bottles are ideal to carry on an airplane, cruise ship or pack in your luggage on a road trip. Ideal to add-on to a gift, and the perfect size to taste-test a new product!
50mL, 40% alc./vol.
THE SWEET ESSENCE OF SPRING MEETS THE RESULT OF AN ABUNDANT HARVEST WITH GLYNNEVAN MAPLE WHISKY, THROUGH THIS INFUSION WITH OUR VERY OWN ACADIAN MAPLE SYRUP, FROM NOVA SCOTIA.
glynnevan.com
acadianmaple.com