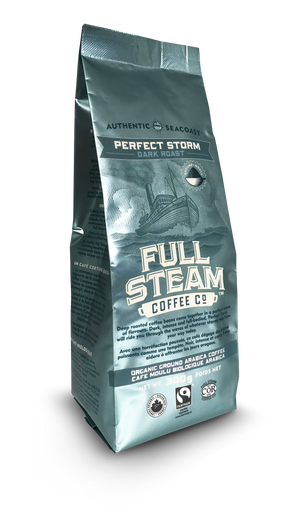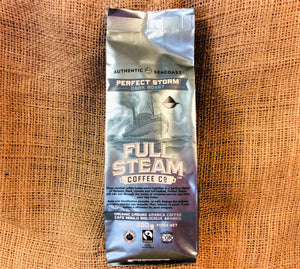 Full Steam Perfect Storm - Dark Roast (GROUND)
Deep roasted coffee beans come together in a perfect storm of flavours. Dark, intense and full-bodied, Perfect Storm will ride you through the waves of whatever storms may blow your way today.
ORGANIC GROUND ARABICA COFFEE.
Hand roasted in small batches from our roaster on beautiful Guysborough harbour, Nova Scotia, the Full Steam Coffee Co. produces eight distinct coffee blends. All our coffees are Fairtrade certified and certified organic by Pro-Cert.