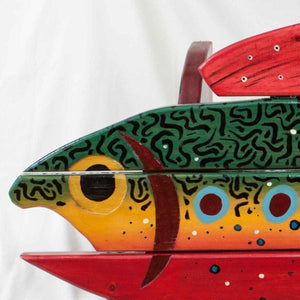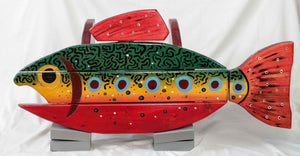 Speckled Trout Folk Art Table
Since 1992, Kevin Roach has been looking to his Cape Breton roots for inspiration with his unique line of folk art furniture. A self-taught painter and carver, Roach combines new designs and old discarded items to create distinctive and humorous furniture that is a conversation piece. The Speckled Trout table is perfect for people who like to swim against the tide. Gather friends and family around, sit back, relax and enjoy this unique piece of folk art.
Item is over-sized and available for in-store pick-up only.